When it comes to writing about themselves, authors usually languish. This post will help overcome Author Biography writing reluctance.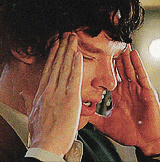 The Author Biography page on your website is a piece of your media kit that should be created before someone asks for it. 
While not as dynamic as a tweet or Facebook post, it needs to be updated regularly, especially when you've created new work. On your website, this page can be the 'long version' that every short version springs from.
Journalists, publicists, author appearance schedulers, and blog interviewers are just a few of the people who will pull information from this source.
Nonfiction Author Bio
A nonfiction author, with the aim of booking speaking engagements, will lean heavily on experience that lends authority to his / her topic. This type of author biography should adhere to business communications style and standards.
Fiction Author Bio
A fiction writer, memoirist, actor, or artist will have a softer approach, connecting with their audience on a personal level.
Author Biography Writing Steps
Begin with a connecting statement, something your reading audience can relate too. This can be a hobby, belief, lifelong interest, etc. (Something that relates to your writing topics.)
Details. This section is about the areas in which you are an expert, inside information that your book(s) didn't cover,  or challenges you've faced.
Authority. Education, experience, and publication credits (magazines, anthologies,  or awards).
Additional titles you've published.
Where you live.
Option; endearing information about spouses and children or pets.
Website & contact information.
Your published work is an opportunity for a reader to view the world with a fresh perspective. Your Author Biography builds trust and establishes you as a writer/creator with a unique perspective. It also sets a tone for how you conduct the business aspects of your career.
Investing the time to write your Bio –  well – before it is needed, will return long-term dividends.
*If this post helped you write an Author Bio that you are pleased with, feel free to post a short version of it in the comments section below.
Personality Tests
123test.com – personality test
Oprah.com – Who Am I Meant to Be?
Quibblo.com – What's Your Personality Type
Quibblo.com – What's Your Affinity
Other Blog Posts to Read
6 Elements of a News Release – Creating an Electronic Media Kit for Authors – Part Two
100 Unusual Interview Questions – Creating an Electronic Media Kit for Authors – Part One
Resources:
Book in a Box – How to Write Your Author Bio (and Why it Matters) – examples
Dan Blank – The Daily Practice of Growing Your Audience
Forbes – Professional Bio Template
Hubspot – 6 of the Best Professional Bio Examples We've Ever Seen
Jane Friedman – Build a Better Author Bio for  Twitter
Template Lab – 45 MS Word Template Downloads